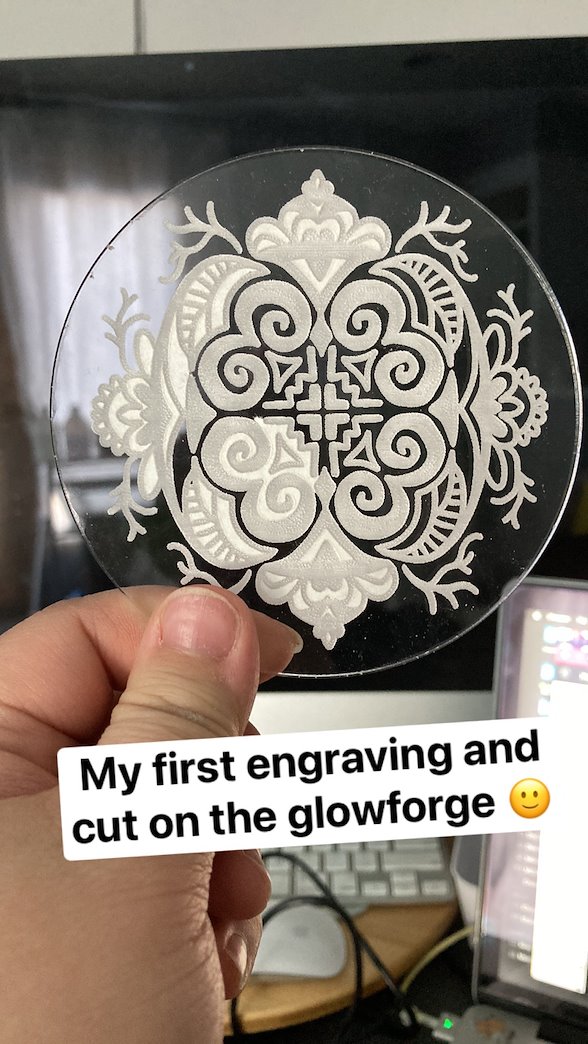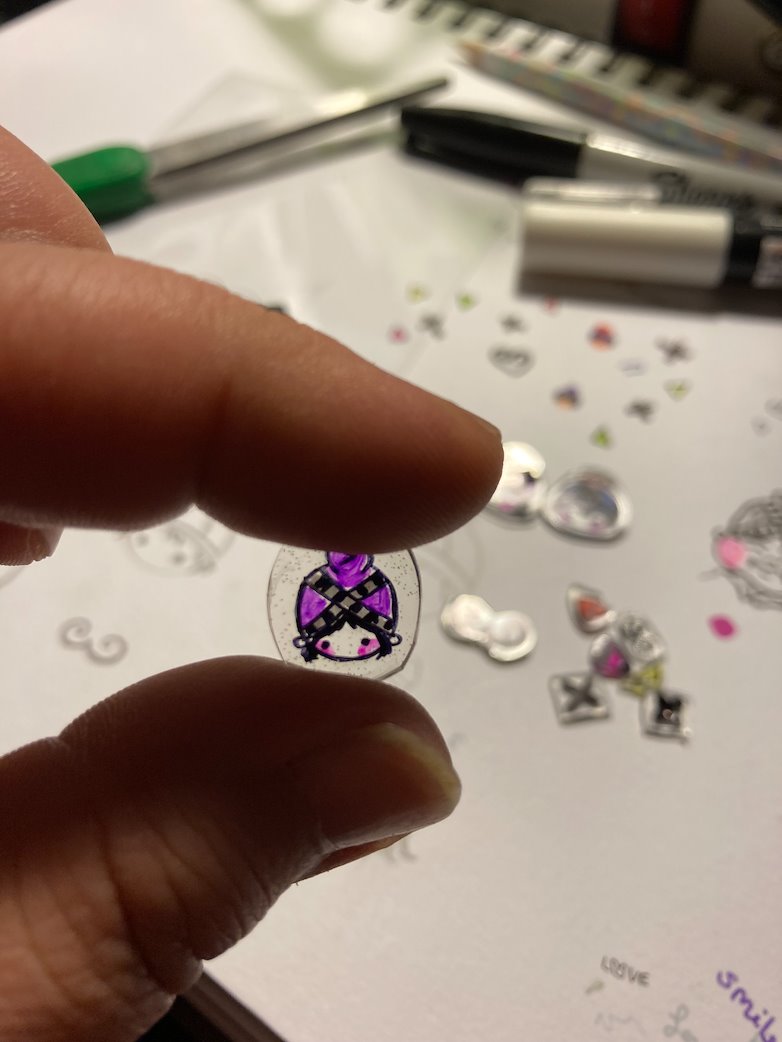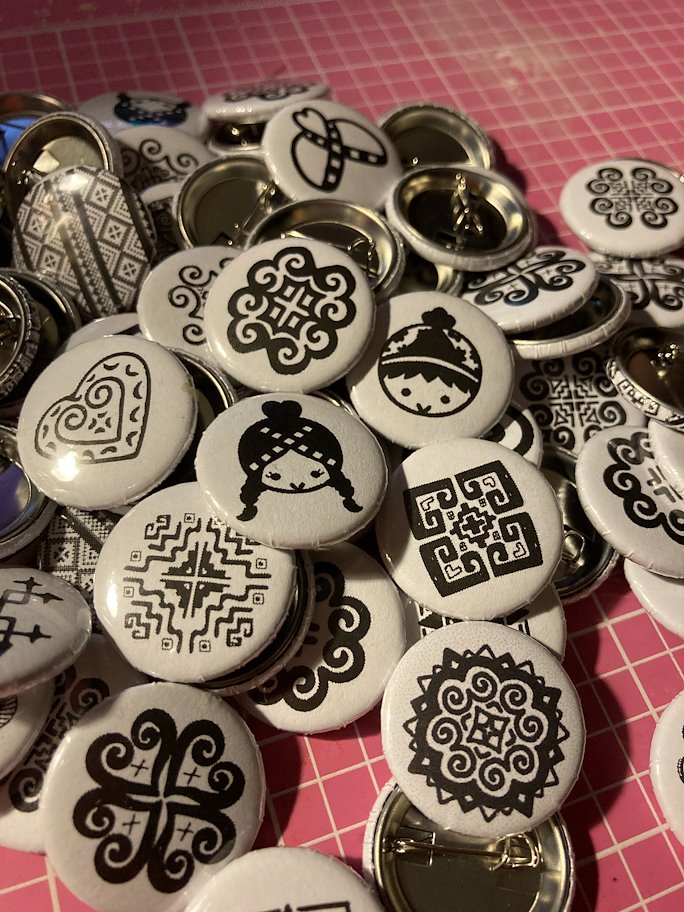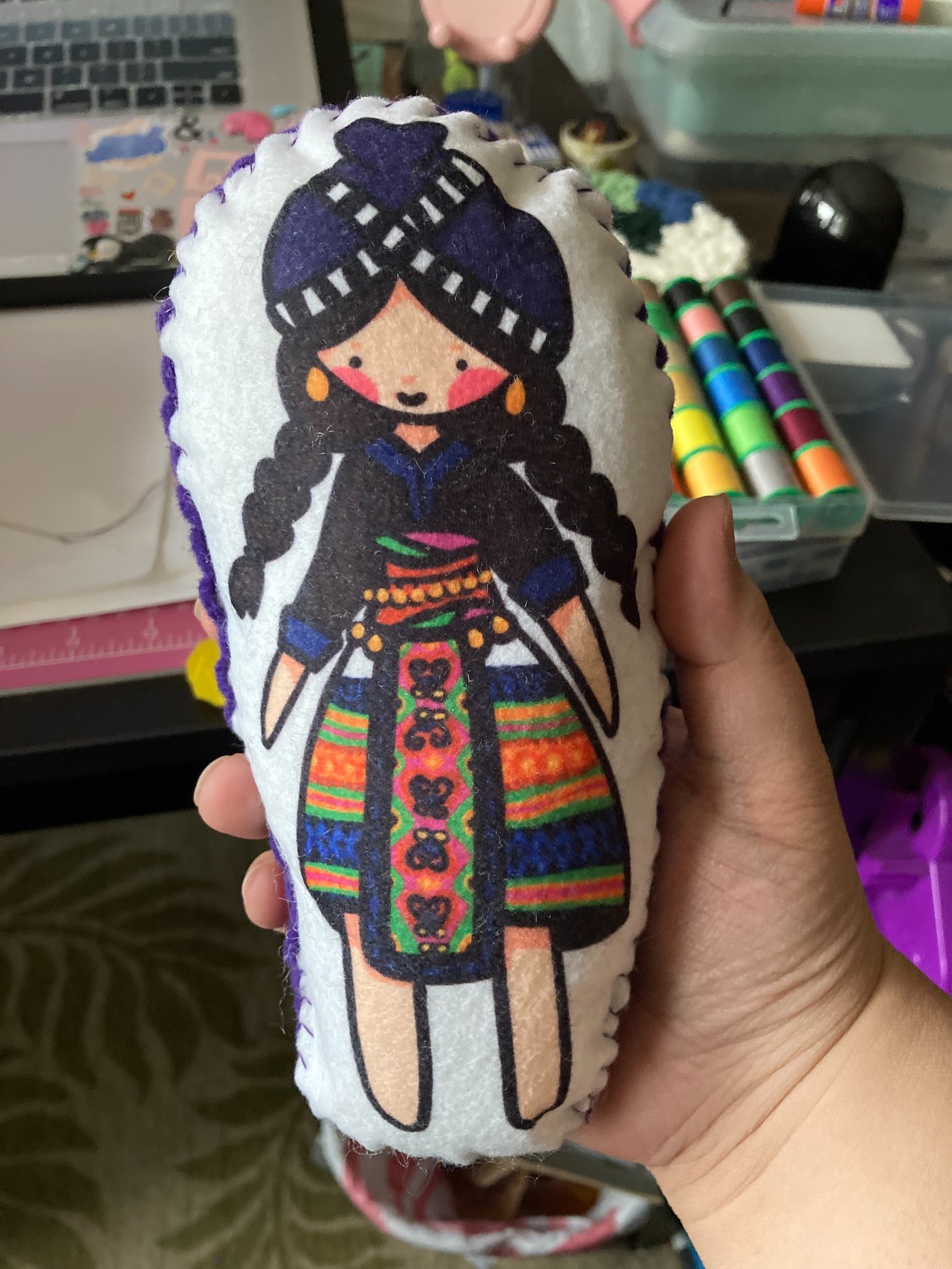 Experimenting in 2022
What I have been doing these past few months. Some I have posted online via IG stories but most have been kept offline as they are only experiments and not final products.
Last year I made the decision to invest in a Glowforge with my sister's friend and am now part owner of one. Since I now have access to a laser cutter machine of course the first thing I made was a simple coaster with one of my favorite designs. Afterward I felt the need to put more of my art onto physical forms so I dabbled with shrinky dinks for the first in a long time. I made many pin back buttons with my black and white designs on them for my sister to sell as she does conventions and small artist shows. As I have a sublimation printer (an eco-tank that I converted by adding sublimation ink instead of the regular ink), I decided to put my creations onto other forms from t-shirts, mugs, bookmarks, cards, and felt fabric. To make my own stuffed doll, I simply printed and pressed my design onto white felt fabric and sewed it up. I showed it to my mom and she claimed it as her own and now sleeps beside it.
This month I am working on inktober so I will be active on my instagram: @wtoriadraws so please follow me there. Other than that, I will be spending the rest of the year improving on what I have larned to make awesome Christmas presents.
Thanks for stopping by and I hope you take the time to learn something new!
-Victoria