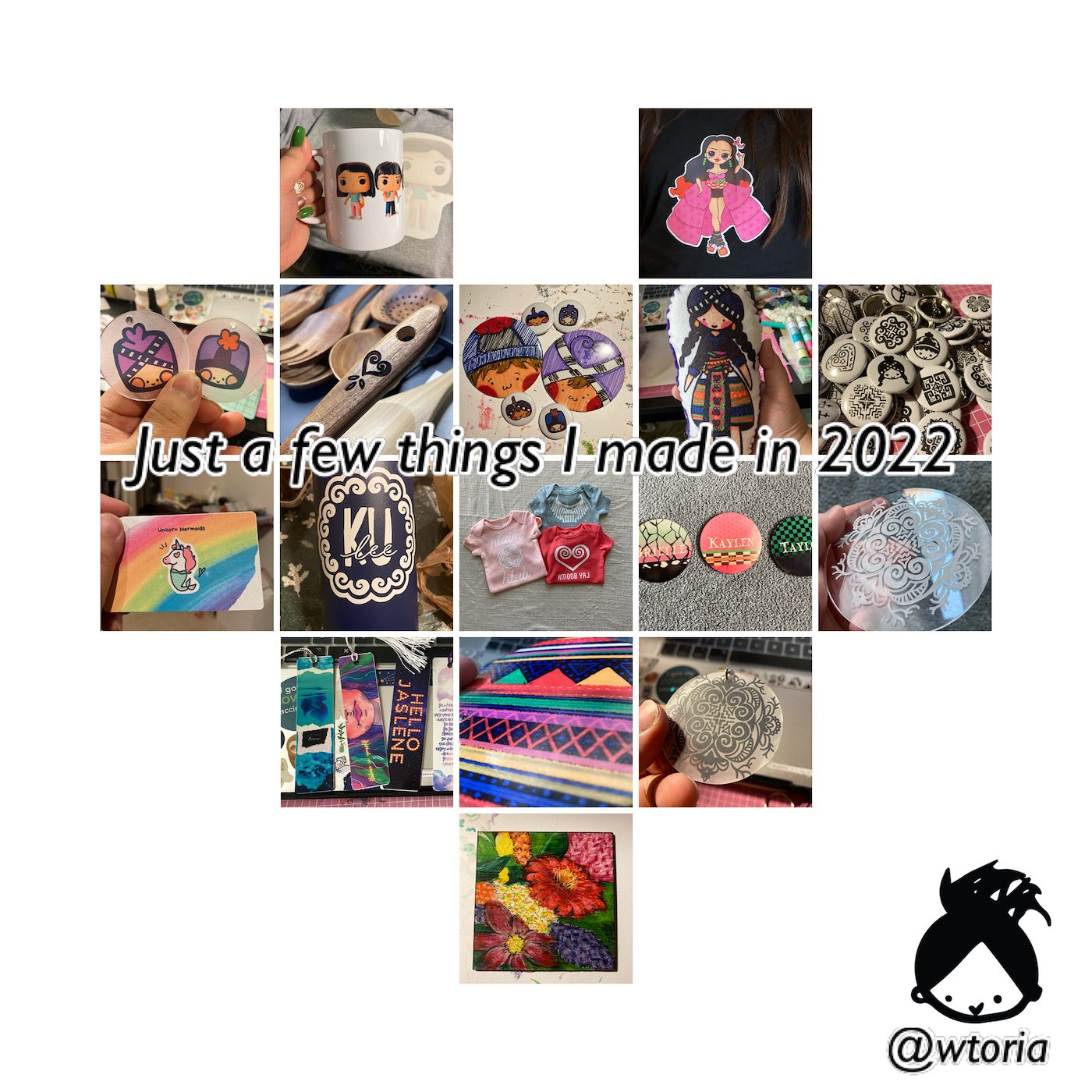 Reflecting on 2023 and welcoming 2023
Hello everyone!
Since I have not created a set piece of works that is officially complete, I have yet to update. As a portfolio website, I want to present my best work. If you would like to see what I am up to more on consistently, please go follow my social media. I do not post much there but I do post in the stories of Instagram when I am working on things that I can share.
Last year I experimented much more with sublimation and what materials I can sublimate on. From wood puzzles and coasters to metal bookmarks, I loved making simple designs and putting them onto something that will last longer than what I used to make on pieces of paper.
I love making things!
I want to make more!
Please continue to support me and come back to see what I will make in 2023.